When it comes to the Royal Family, most of us think we're pretty clued up. Obviously, there's the Queen, Prince Phillip, Prince Charles… etc. But when it comes to the more relatively unknown Royals – we're useless.
However, when it comes to Harry and William, they are top-tier Royals (even if one may have stepped down recently). So we'd know all about any step-brothers, right? Wrong. A lot of people are only just realising that they have one.
Tom Parker Bowles is Camilla Parker Bowles' son. So when Prince Charles married her, he became Tom's stepdad, and by extension, Harry and William's step-brother!
They also have a step-sister in the form of Laura Lopes, Tom's sister!
Last year, Prince Harry And Meghan Markle went on a 10-day tour of South Africa, and it was their first official royal engagement where they included their son, Archie Harrison Mountbatten-Windsor.
Posting on their official SussexRoyal Instagram story (RIP to that account), the Duke and Duchess of Sussex gave the first proper glimpse of the young royal, showing off his cheeky grin for all to see.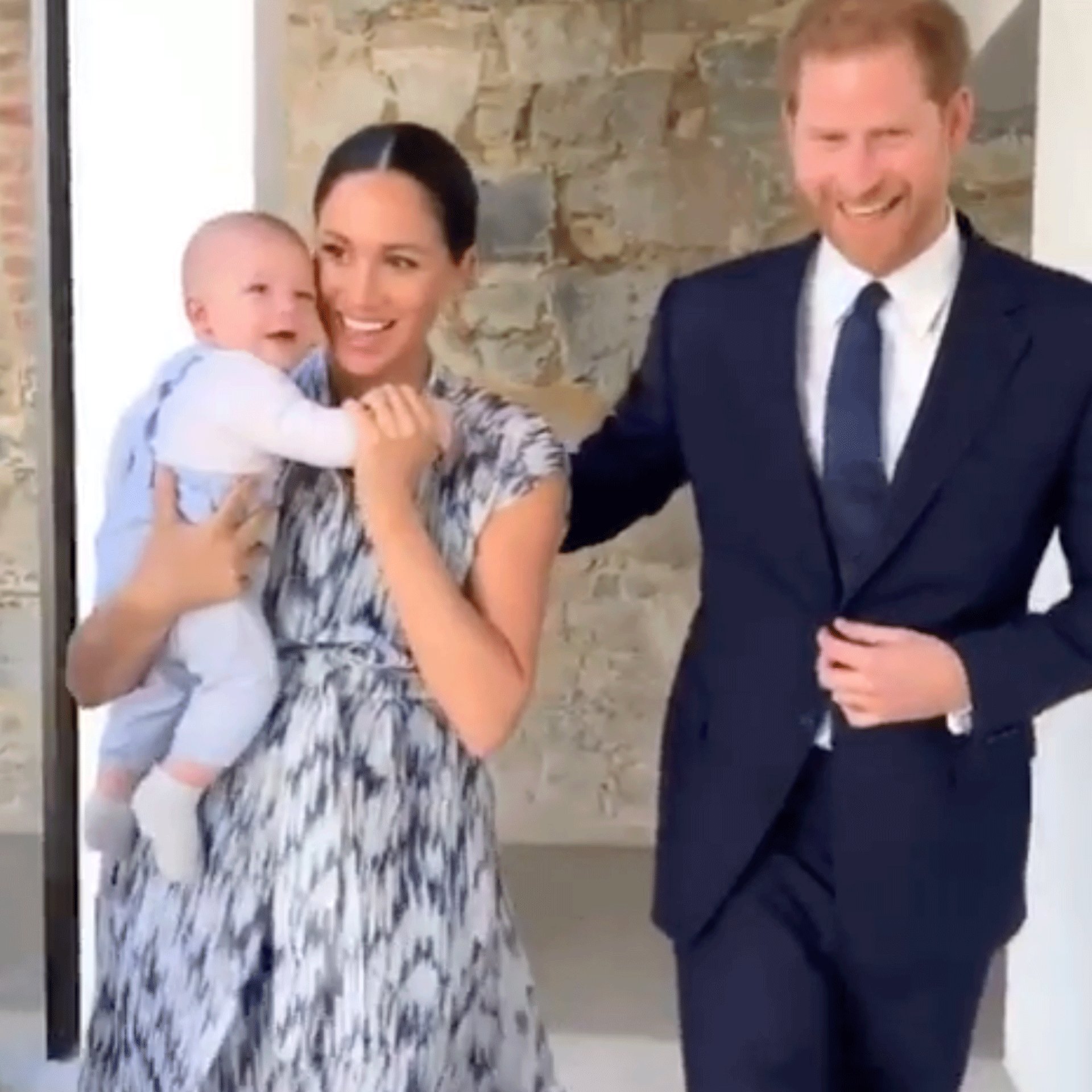 The pair joked that the young Archie was meeting Arch Bishop Desmond Tutu at his legacy charity in Cape Town, hilariously captioning the post: "Archie meets Arch!"
The four-month old royal seemed to be as happy as can be, with his mum holding onto him dearly as he gave off a wide grin to the public. Perfect little view for the public, who had been waiting eagerly since May 6th for a proper view of their bundle of joy.
Featured image credit: Getty